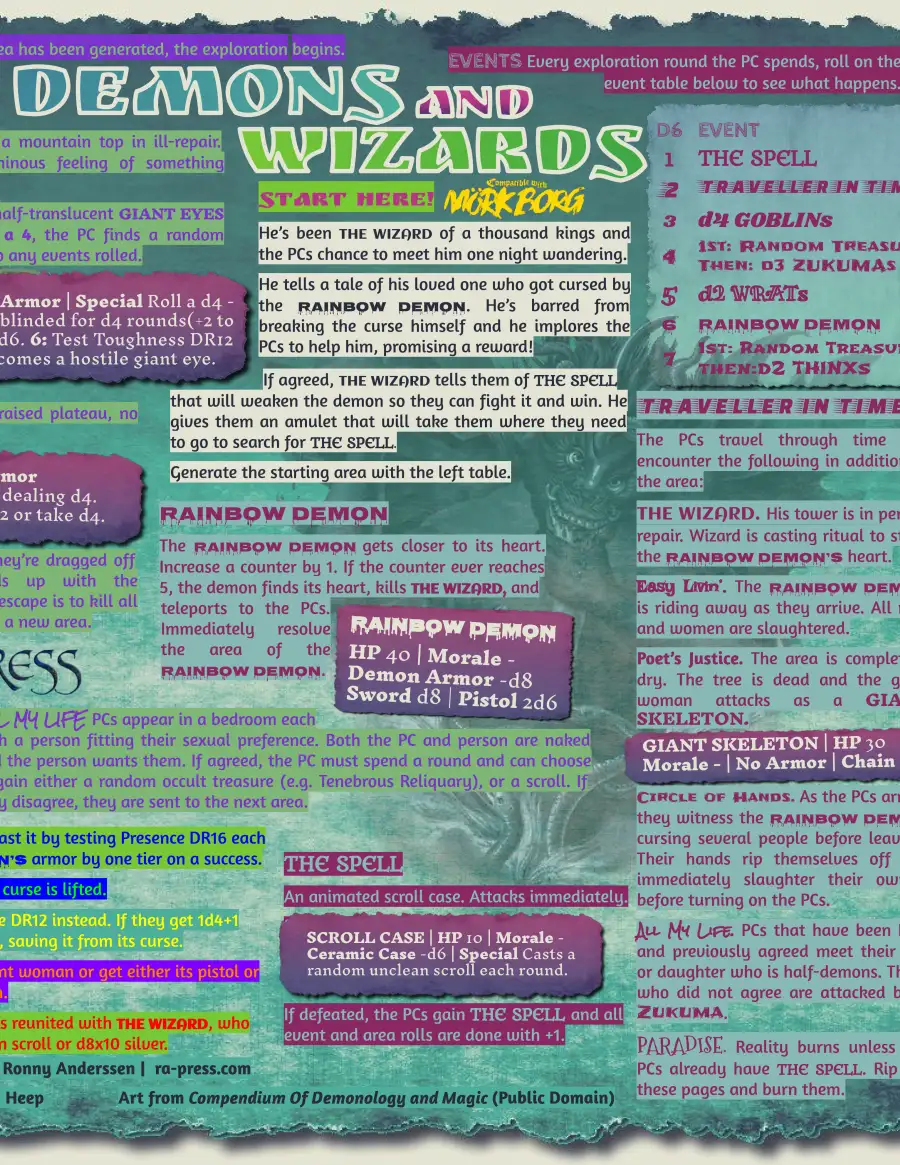 A rivalry between a Wizard and a Demon has been going on for aeons. You are tasked with getting rid of the Demon once and for all. You will jump from area to area in a sort of point crawl, discover the rampaging remains after the Rainbow Demon, and maybe even repairing true love!
Demons and Wizards is our submission to the MÖRK BORG community's first album crawl. What's an album crawl you ask? It's a collection of dungeon crawls, each inspired by an album, single or EP.
Contact us
Get in touch if you want us to publish your community content. We handle editing, art-direction, layout, and marketing.