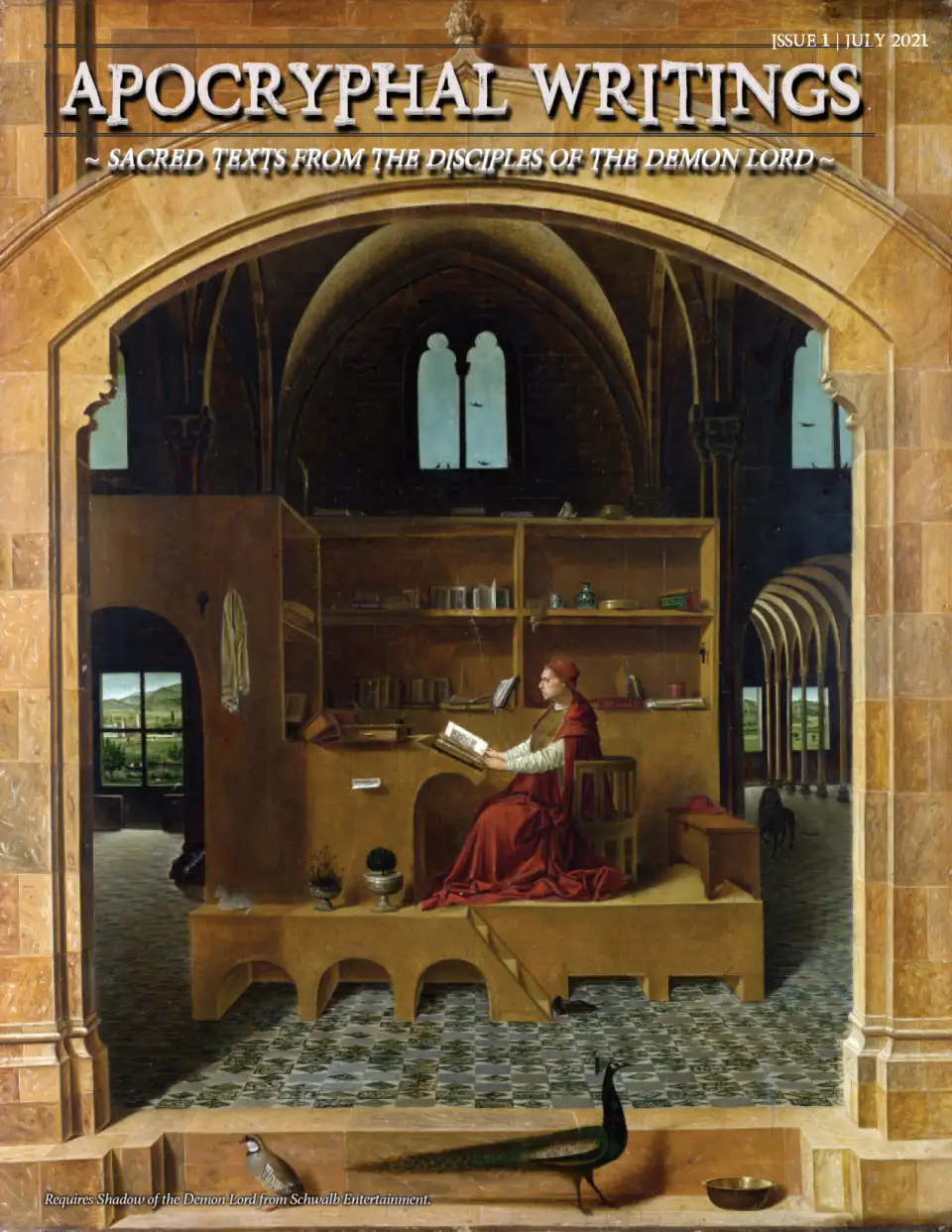 Apocryphal Writings is a fanzine dedicated to the Demon Lord Engine made popular by the RPGs Shadow of the Demon Lord, Punkapocalyptic, and the upcoming Weird Wizard and When the Wolf Comes. And it is available for free!
The magazine collects content from the community and includes stuff like ancestries, paths, magic, background tables, weapons & gear, creatures, encounters, adventures, articles, and more!
We're trying to release a couple of issues per year so follow us to be notified when that happens! The fanzine was made possible by the Shadow of the Demon Lord community and Ra Press.
If you would like to contribute to the next issue of Apocryphal Wirings, please contact RoninRa on the Ra Press Discord, Shadow of the Demon Lord Discord, or on Reddit. Or if you just want to support our work with future issues, you can join the Ra Press Patreon.
Contact us
Get in touch if you want us to publish your community content. We handle editing, art-direction, layout, and marketing.