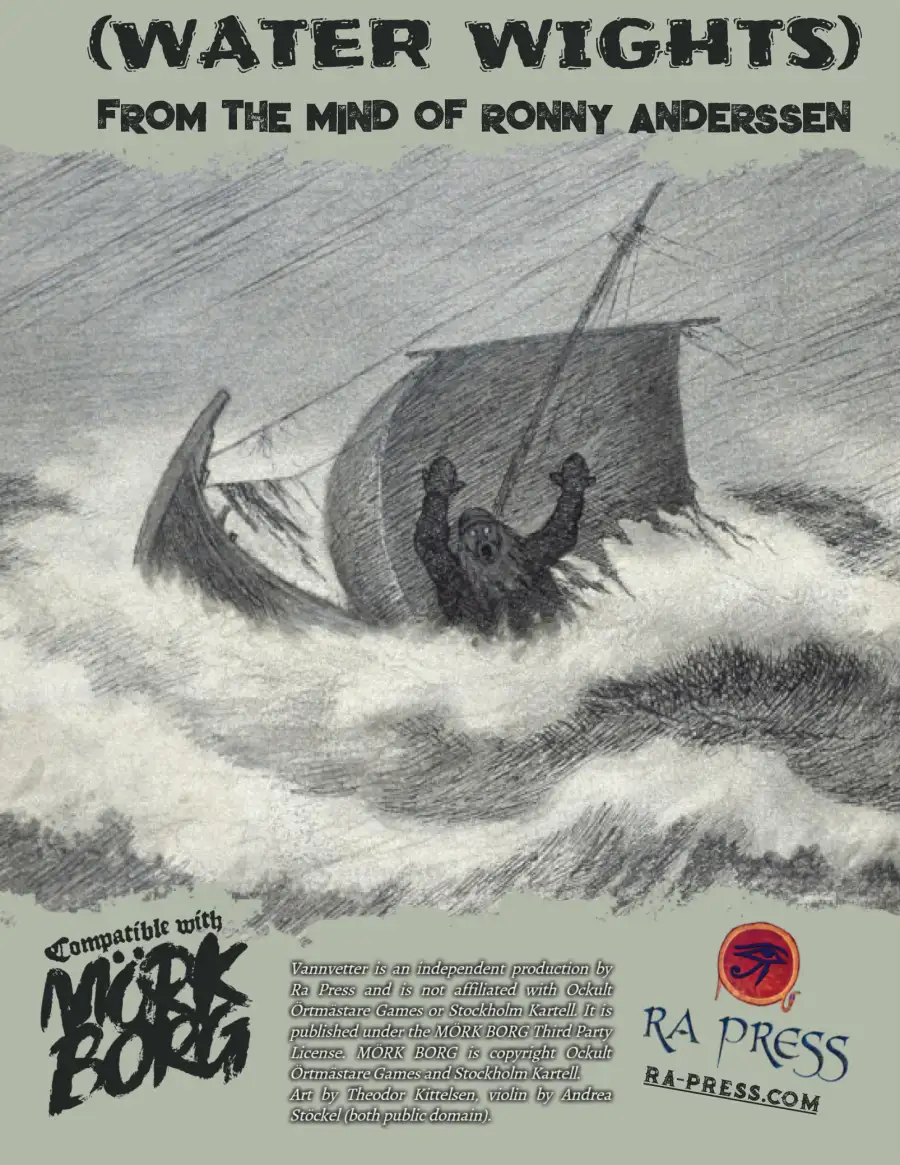 This was our entry for the MÖRK BORG game jam, FÖLK-LORE.
Nordic folk tales have told stories of Vannvetter for as long as we can remember. This publication details three such vannvetter:
Nøkken: A freshwater wight that uses various tricks to lure people into their lake.
Draugen: A giant sea troll at best, an ill omen that can lead to Misery at worst.
Fossegrimen: A magical fiddler who can teach you to play and even gift you their magical fiddle. But at what cost?
Contact us
Get in touch if you want us to publish your community content. We handle editing, art-direction, layout, and marketing.