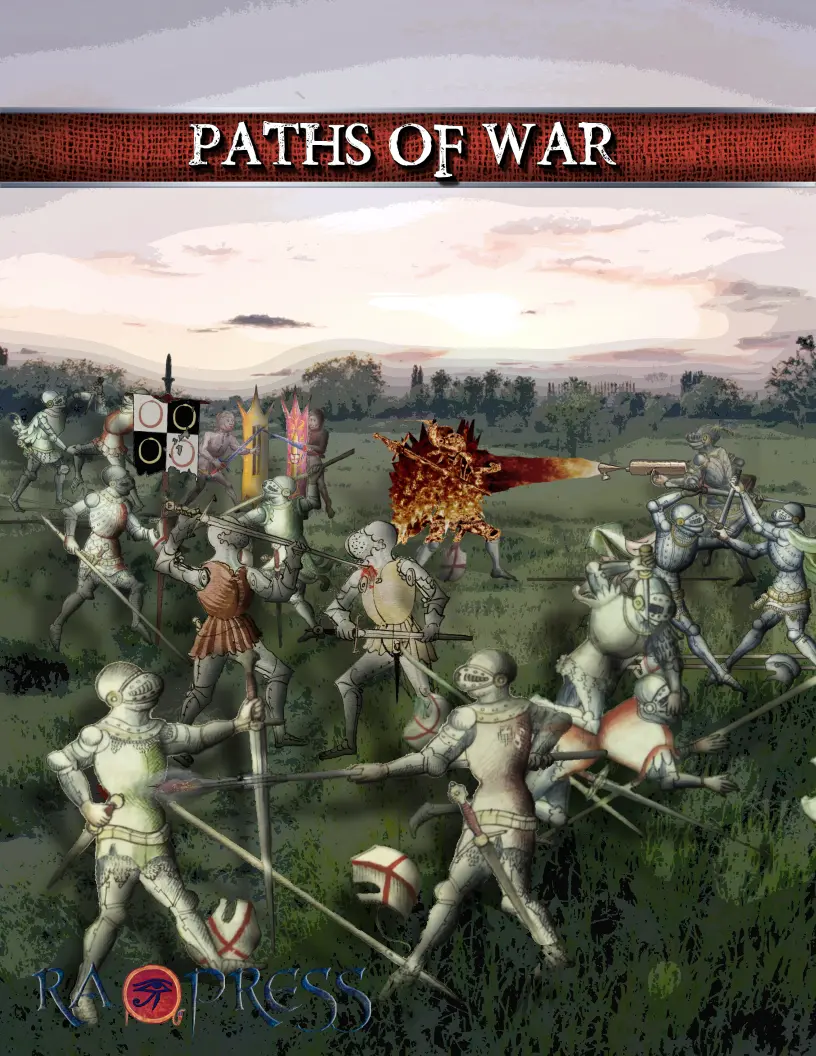 Paths of War introduces eight new martial paths to Shadow of the Demon Lord.
Bannerman A support path that provides great benefits to the group.
Spell Guardian Expert at defending with both skill and magic.
Spell Striker Utilizes magic for great offensive capabilities.
Wuxia Warrior Uses spectacular moves and feats through the cultivation of their Qi.
Gunblade Use combination weapons as both a melee and ranged weapon to deadly effect.
Unstoppable Just keeps going, even when they should be dead.
Exterminator Specializes in the use of a flamethrower to burn their enemies.
Field Marshal Uses their authority to boost their allies.
Contact us
Get in touch if you want us to publish your community content. We handle editing, art-direction, layout, and marketing.