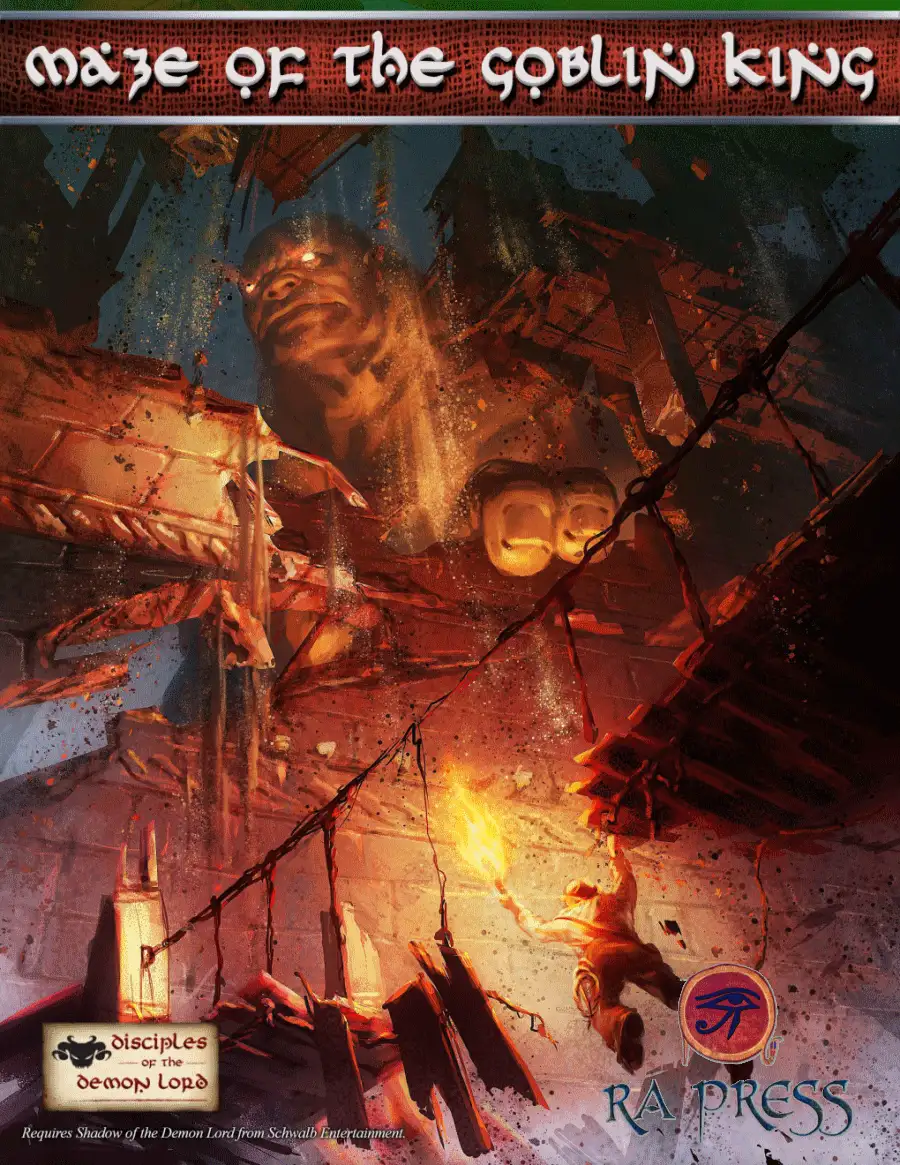 Welcome to a new Lands in Shadows supplement for Shadow of the Demon Lord!
The Maze of the Goblin King details the twists and turns, the monsters and mayhem, and the difficulties and dangers of the famous labyrinth of the Goblin King!
This supplement comes with:
New ancestries
New paths
New spells
New locations and tables for randomizing your maze
A complete Starting Adventure to introduce your players to the Maze!
Contact us
Get in touch if you want us to publish your community content. We handle editing, art-direction, layout, and marketing.