Happy Jultytide!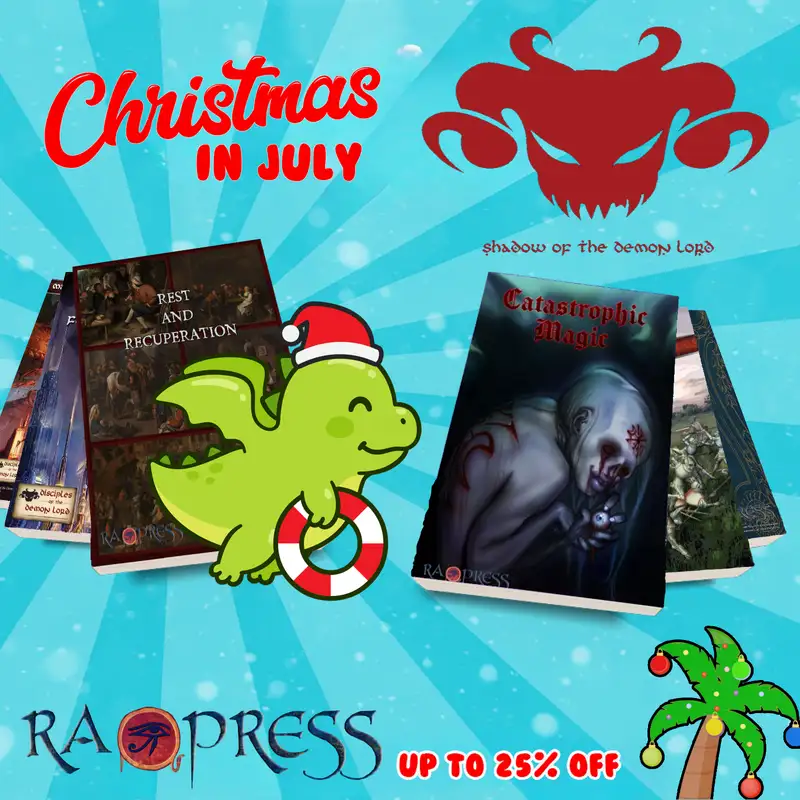 Almost our entire catalog of Shadow of the Demon Lord books are on sale through DriveThruRPGs Christmas in July sale for up to 25% off. So head on over to our Auhor page and grab those you need to complete your collection!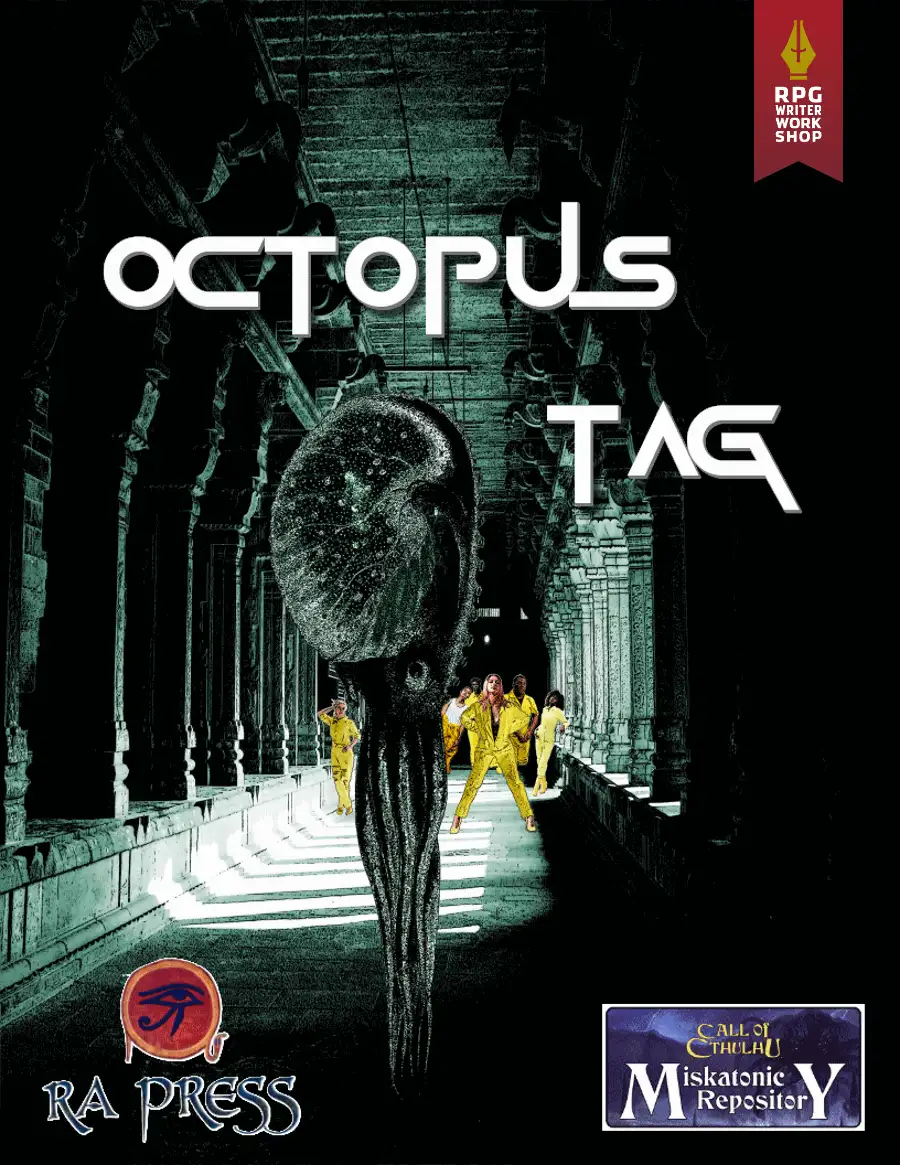 You can also get our Squid Game adventure for Call of Cthulhu through the same link above.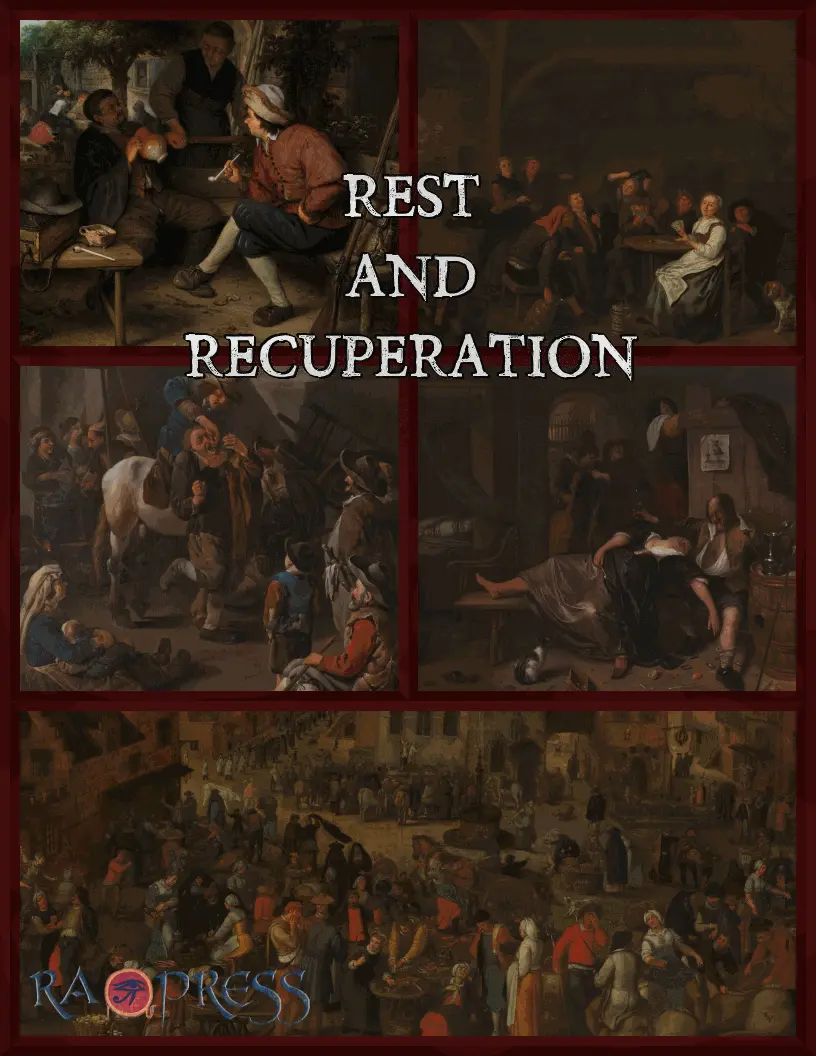 We joined Itch.io's summer sale with our downtime supplement for dnd5e earlier and by popular demand, we've decided to extend the sale into the Julytide sale. So you can still get Rest & Recuperation, our dnd5e version of our downtime supplement for 50% off, an all-time high discount, through 31 July!
Enjoy and hope you all have a great Julytide!